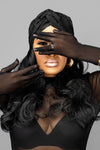 BLACK FRIDAY IS COMING!
Have you joined our community of fashion icons? Do you want to be the first to know when our Black Friday goodness drops? Do you want early access on Black Friday (or know when we have drops or exclusive savings😉)? Make sure you sign up to be a part of our community and never miss a drop!
We know Black Friday is special so we are definitely playing into the hype and have something extremely special brewing for our fashion beauties💅🏽 - are you ready?! Make sure you are on the list so you don't miss out💞
JOIN THE VIP LIST
Mark Your Calendar! Black Friday is Going to be a Vibe.
We are bringing back some classics and this may be their last appearance so make sure you are on your mark because when we say GO.... GO!!!
FAST AND FURIOUS: OUR HOTTEST HALOS ARE FLYING OFF THE SHELVES



Our Fashionistas Have Spoken💞
 I love this halo so much that I purchased it twice! This is an iconic piece and beautifully made! The great thing about this particular halo is that it can be worn with
anything in your wardrobe! Just an added bonus there's a hint of cheetah print on the reverse side. Purchase! You will be glad you did!

Raina W.
I absolutely love my midnight Halo. The fabric is beautiful and the turban is very well made. It is the perfect accessory as it is versatile enough to be worn with a casual outfit or when you're dressed up a bit. I will definitely purchase again.

Dawn McDowell
The new Noire Collection
is so gorgeous! I have been buying Arryles turban headbands for a while now. They never disappoint. Exceptional quality and amazing patterns. I love
completing any outfit with one of Arryles turbans. I always get compliments on them, or my friends threaten to steal them!! But let's not forget the best
part.... you are supporting a phenomenal black women owned small business!!!

Maia K.