WHERE ELEGANCE MEETS EXPRESSION
WELCOME TO ARRYLES💖
At ARRYLES, we believe that fashion is not merely about clothes; it's a statement that speaks to the very essence of who you are. With each carefully curated collection, we aim to create a harmonious blend of style and soul, where elegance meets individuality. Our collections are more than just a trend; it's an extension of your unique spirit, celebrating the timeless allure that lies within.
shop our collections
The Art of Accessorizing
Prepare for an exclusive unveiling of unparalleled elegance. Our collection is more than a mere sale; it's a grand tapestry of opulence and style. From sophisticated classics to avant-garde innovations, each piece is meticulously designed to reflect your refined taste and elevate your ensemble. Get ready to immerse yourself in a world where luxury meets affordability, where the epitome of chic is awaiting your embrace.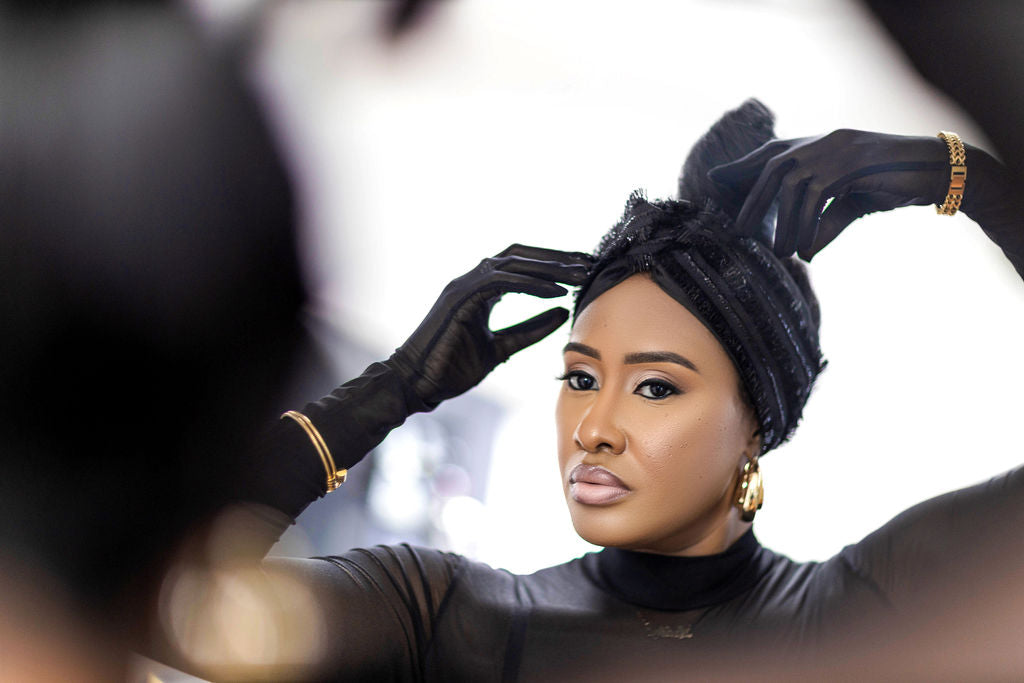 Introducing the Noir Collection: Enthralling. Mesmerizing. Unrivaled.
Prepare to be captivated by our Noir Collection, a testament to allure and refinement. Discover a world of sophistication and unparalleled elegance that defines chic in its most enchanting form. Indulge in a range that transcends the ordinary, as each piece exudes a timeless and alluring aura, tailor-made for those who appreciate the finest in luxury.



OUR HALO TURBAN HEADBANDS ARE TRENDSETTING & HEAD-TURNING✨
Step into a world where style meets sophistication, where every twist and turn of fabric tells a story of elegance and grace. We are thrilled to present our Halo Turban Headband Collection, a symphony of artistry and allure that elevates your everyday look into an extraordinary statement.
In true ARRYLES fashion, prepare to be captivated by the fusion of classic charm and modern flair, reintroducing our Fedora Collection - a nod to refined elegance.
explore the collection
Prepare to be swept off your feet: Our relaunch is poised to dazzle with the long-awaited return of our most coveted prints and the highly sought-after Noir Collection. Embrace the allure of timeless elegance in an ambiance that's as sexy as it is elegant. Get ready to captivate the scene with styles that define sophistication and reclaim the essence of your wardrobe.
CREATIVE DIRECTOR'S PICKS
Discover the essential four prints, handpicked by our Creative Director, Ashley Ryles, destined to transform your halo turban experience. Each print embodies a unique tale, carefully curated for those seeking to embrace elegance and style effortlessly. Dive into a world of timeless fashion, embracing the essence of these must-have prints, designed to elevate your halo turban game to a whole new level of chic sophistication
Something exciting is brewing for Black Friday, and we're about to spice up your wardrobe in the most elegant way possible! Get ready to savor the thrill of exclusive styles and timeless elegance, handcrafted for those who crave a dash of sophistication with a pinch of fun. Stay tuned for an unparalleled shopping experience that's bound to make your Black Friday an extraordinary affair. Elevate your style game with the perfect blend of chic and excitement!
Replenished Elegance
Today, a glimpse into elegance; tomorrow, it's but a memory. Explore these restocks before they sell out. Elevate your style with halo turbans that define a timeline of chic allure and fleeting excitement.
The Moment approaches
2023 FALL COLLECTION
Ensure you're on our exclusive VIP subscribers list. Meanwhile, delight in our current collection before it slips away.
EXPLORE THE Collection
Most Coveted Selections
Step into the world of our most adored pieces. These are the timeless favorites, meticulously chosen for their exquisite craftsmanship and enduring appeal. Each item is a testament to the fusion of elegance and individuality, offering a glimpse into the refined tastes of our loyal patrons. Explore our selection below and find out what sets these pieces apart in sophistication and style.💞